RLD Company, Inc. was founded in 1984 by Robert "Bob" L. Donahue to provide independent timber and glulam fabrication for the wholesale lumber and glulam beam industry. Bob brought years of experience and a natural ingenuity to the business. His background as an independent inspector to the glulam industry held him in good stead as he insisted on things being done right.

Before he retired in 1996, Bob completed the signature project of his career, the Hiroshima Bridge. At the time, the world's longest wooden, vehicular bridge. At a meeting after the grand opening, Bob was asked by the general contractor in reference to the incredible accuracy of the pre-fabrication, how he managed to be only 6 millimeters off over a combined span of over 485 feet. Bob replied, "Was it that far off?".

TIn 1996, Bob passed the torch to his son, Paul Donahue. The business as grown six fold since then. While we still service wholesalers and distributors, our main market is direct to general contractors. We have added products and services over the years, the keys to success remain the same: integrity, hard work, and a commitment to accuracy.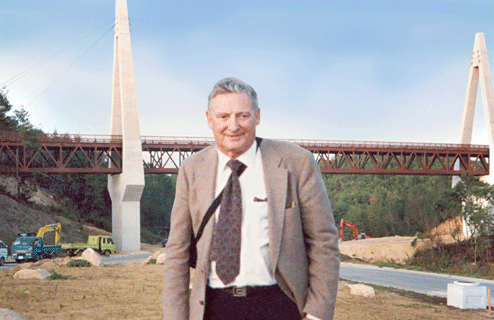 Robert "Bob" L. Donahue -- Founder
Jan 19, 1931 — Sept 17, 2008